| | |
| --- | --- |
| ABOUT OUR COUNCIL | |



Our Ideals are

Charity

Unity

Fraternity

Patriotism




We are

a group of men joined together by the common interests of unselfish service to:


our Church, our Country, our Community, our Council, our Families and our Youth.

Come and join us in Council 7445. We are the men of the parish of Sacred Heart who are distinguished by:
our Faith, our Fellowship, our Philanthropy and our Service.

Some of our special interests:
Pro Life; Habitat for Humanity; Blood Drives; Parish ground maintenance; Decency; FBC Women's Center; Birthright; Helping Hands; Old-age homes; Seminarian Fund; Poor Box, Parish Youth Activities.

Some of our functions include:
Pancake Supper; St. Valentine's Dance; Father/Daughter Dance; Father/Son Fishing Campout; KC retreat; Ladies' Appreciation Night; KC choir; Corporate Communion; Basketball Free Throw; Soccer Shoot Competition; Marian devotions, Breakfast with Santa.

Some of our fund raisers:
Barbecues; Miracle on Morton Street, Christmas Party, and major fundraisers such as The KC Fun Run; The KC Follies; Race on the Brazos - Canoe Race, Fish Fry, Spaghetti Dinners, Christmas Yard Decoration.

To see more of our activities in the past years see Our Involvement


If you are interested, please call our Membership Director, Marty Gibula at:
713-319-4658
We are the Knights of Columbus, Bishop Claude Dubuis Council #7445
P.O. Box 668, Richmond, Texas 77469



It is a condition to do volunteering work in the KCs or in the parish with persons under 18 years of age that Bother Knights take the archdiocese course GMGConnect



PRAYER OF THE KNIGHTS OF COLUMBUS


Our Lady, Queen of the Knights, bless all the activities of our Order.
Keep us true to our pledge to extend the kingship of Thy Divine Son on earth.
Through Thine intercession, win for us the grace,
ever to exemplify in our public and private lives,
the virtues that should characterize those
especially dedicated to the service of the heavenly court.
Make us always aware that, as Your Knights, we are constantly observed,
our faith judged,
and our Order appreciated.


Accept, O Mary, this renewed pledge of fealty and devotion of The Servants,


the Knights of Columbus.


Amen.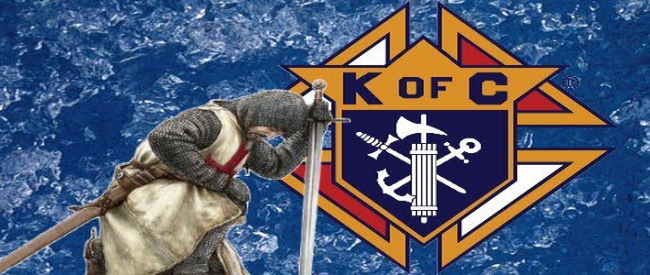 Return to Home Page